Last Update:
September 1, 2021

Release date: 31 August 2021
Genre: 2dcg, anal sex, bdsm, big ass, big tits, lesbian, male protagonist, mobile game, monster girl
Censorship: No
Language: English
Size: 420 MB [Win/Mac/Android]
About:Knightly Passions, Version 0.3c Update. What could be better than the old-fashioned adventures of a brave hunter in harsh times of the middle age? Oh yes, and adventures in magic! This is just a fraction of the dangers our main character will face as he searches for his sister.
Changelog:
New Quest: The Forest Guest. In this quest, you'll learn how the elf came to be in the tavern.
New Quest: Astral Essence. This quest is the sequel to "The Forest Guest."
New Quest: Nature's Wrath. You can get this quest by reading the flyers on the quest board and then speaking with the arms trader.
New Quest: Stronger Than Steel. The fisherman will give you this quest.
New Adult Scene with the brunette nun. Drop by her cell one night when she's sleeping naked on the bed.
New Adult Scene with the elf.
New Mechanic: The fishing mini-game. You'll need a fishing rod to play.
New Mechanic: A "try-to-catch" mini-game. It's involved in "The Forest Guest."
Added a new outfit for the elf.
Added a new character: The Fisherman.
Improved the red-haired nun's outfit.
New Location: The tavern's second floor.
New Location: The fisherman's house.
New Location: The dock (near the fisherman's house)
Added short descriptions of the "upcoming action" icons that appear above enemies' heads in the combat system.
Items dropped by enemies can now be sold for around 50% more gold. It's now easier to farm gold by selling those drops.
A "rollback" function is now available! You can scroll back through past dialogs via the mouse wheel (for mobile users, a "back" button has been added at the bottom of the dialogue box).
Sleeping now restores 10 HP per 6 hours slept.
Added items that can grant +attack, +defense, and +skill bonuses.
A powerful sword is now available through cheats that can destroy any enemy in a single strike.
Fixed a critical bug that was preventing plot progression in Quest 8.
Fixed many other bugs and probably added some new ones.
And much more!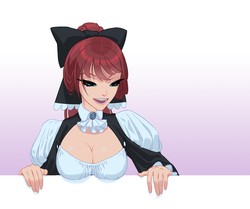 You can enjoy all benefits of this site with enormous collection of adult games downloads for free. To do it a lot faster, wasting no time and BTW supporting us to do more great releases you can kindly buy an FBOOM premium here receiving +10% days for Fboom.me Premium using our link!

Windows:
https://fboom.me/file/84314092d6349/Knightly_passions-0.5a-pc.zip
Mac:
https://fboom.me/file/0ef64998187c9/Knightly_passions-0.5a-mac.zip
Android:
https://fboom.me/file/e2cce6326fcb4/knightly.passions-501-universal-release.apk