Last Update:
November 24, 2021
Tags:
big breasts
,
fantasy
,
flash
,
Futanari
,
Harem
,
Pregnant
,
RPG
,
sci-fi
,
Space
,
Tentacles
,
transformation

Release date: 18 November 2021
Genre: RPG, Fantasy, Big breasts, Space, Futanari, Tentacles, Harem, Sci-fi, Flash, Pregnant, Transformation
Censorship: No
Language: English
Size: 64 MB [Win/Android]
About:Trials in Tainted Space: Version 0.8.141 – UpdateTrials in Tainted Space (version 0.8.141) is a fun text game that allows you to explore the universe, its inhabitants, and how they interact with each other in a variety of ways. You can easily change scenes because the whole game is in text. The game supports all roles: you can play as a handsome ship captain, a busty space-slattern or a masculine-looking Hermaphrodite. You can also be a hard-working soldier looking for his next job.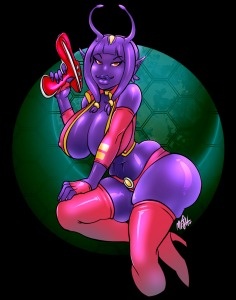 You can enjoy all benefits of this site with enormous collection of adult games downloads for free. To do it a lot faster, wasting no time and BTW supporting us to do more great releases you can kindly buy an FBOOM premium here receiving +10% days for Fboom.me Premium using our link!

Win:
https://fboom.me/file/e974233cd6592/TiTS_0.8.159.swf
Android:
https://fboom.me/file/d9760b8db5e4d/TiTS_0.8.159_AIR.zip